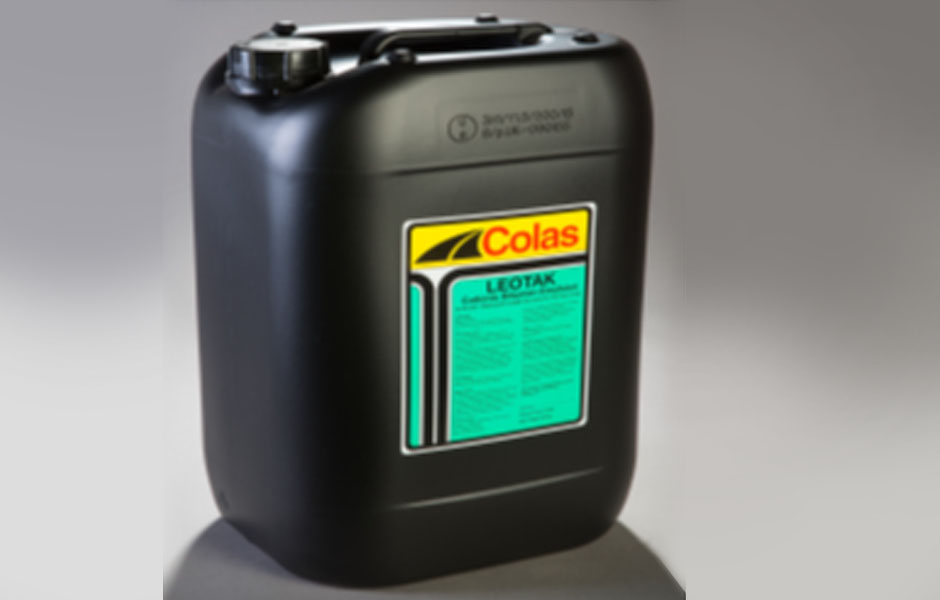 Leotak is a cold applied rapid-acting 40% cationic bitumen emulsion. When cured Leotak forms a thin but uniform film of bitumen on the road surface which gives an adhesive bond between a bituminous overlay and an existing surface.
For best results, tack coating is strongly recommended when performing such tasks as overlaying with hot rolled asphalt, macadam or when patching or carrying out inlaid work.
Where to use?
Carriageways
Footways
Car parks
Leotak adheres exceptionally well, even in damp conditions. The overlay is held securely in place and the entry of water between road pavement courses is hindered.
Preparation
Surface to be treated must be free from weeds, standing water, loose materials and oil spillage.
Application
Leotak should be sprayed or hand applied between 0.3 and 0.6 litres per square metre (depending on the texture, porosity etc of the surface) to give the thinnest film consistent with complete coverage.
1 x 25kg container should cover at least 40sqm
1 x 200kg drum should cover at least 320sqm
Vehicular traffic should be kept off the treated area until the emulsion has fully broken (colour changes from brown to black).When emulsion has fully broken then apply the overlay.
Storage
Protect from frost. Drums should be rolled frequently to avoid separation. For further information please refer to BS434: Part 2: 2006 Section 5; Clause 5.2. 'Storage'.
Standards
Leotak complies with BS EN 13808 : 2005 for C40B4 (formerly K1-40 to BS 434 -1).
Packaging
Leotak is available in 25kg containers, 200kg drums or in bulk.
Safety